On anniversaries: pieces that remain
When someone you love passes away, nothing remains except memories and, if you're lucky, a few sentimental pieces leftover from their life. These items, so ordinary that in other circumstance they're nothing more than so much clutter, instead help you hold on, however tenuously, to the reality that once was but is no more. Sometimes it feels so easy to fall into that place where you find yourself wondering if it was ever real, or was it all just dream.
A year ago today, on November 30th, 2012, my father passed away. Today I reflect on the bittersweet nature of this anniversary. I'm reminded of the man that I called dad, and the love that I held for him, and the many memories I have of him over the years. Yet I'm also reminded that he is gone: no more phone calls, no more visits, no more e-mails. There is nothing left of the man I knew except a gravestone and a few items that once belonged to him.
Wooden propellers for radio-controlled airplanes, a hobby that he loved. I grew up watching him build his planes in the garage, then take them out and fly them through the sky. I was lucky enough to tag along with him on many of his flying trips, and I remember them vividly to this day.
A pair of his glasses. For as long as I knew him, he had terrible eyesight and wore glasses of some kind or another. And I remember hearing him lament his condition, mostly because he regretted that he couldn't become a pilot in the military. Instead he had to serve in the Navy.
An old watch, scratched and beat up. I don't think he really ever cared much about time, or its passing, at least not until toward the end of his life. Then it seemed that time became a precious commodity, and one of which he was quickly running out. I can sympathize with his feelings, as I sit here today wondering just how in the world I ended up where I am today.
Finally, a voice recorder he picked up after his diagnosis. He'd originally intended to use it to document his successful battle with cancer, and then perhaps write a book about his experience. Unfortunately, he never had the chance to use it for that purpose. But he did use it to record a couple of brief messages about how he was feeling during his treatment.
As it turns out, of these items, the recorder is the most precious one I have, because it gives me the one thing I would never have had if it didn't exist: I can still hear his voice. After weeks and months pass by, it's so easy for memories to fade, but with this recorder, whenever I feel the need, I can listen to him speak, if only for just a couple of minutes. It doesn't matter what he's talking about, it's just hearing that voice one more time.
Love you, dad, and still missing you …
–dp
Categories:

Family, General, Life
Tags:

anniversary, cancer, dad, death, dying, father, memories, personal stuff, reality, sad anniversary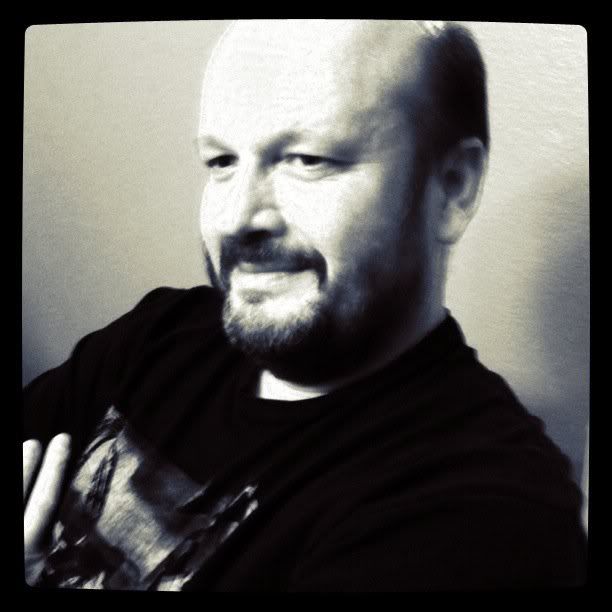 Current WIP: Whispers
My personal blog
Dave's Categories
Blogs I Follow
My Old Blog
All content copyright © 2014 David D. Pagan. All rights reserved.